Holy Love Institute Co-Founder & Teacher
Living from the Heart of Curiosity and Innocence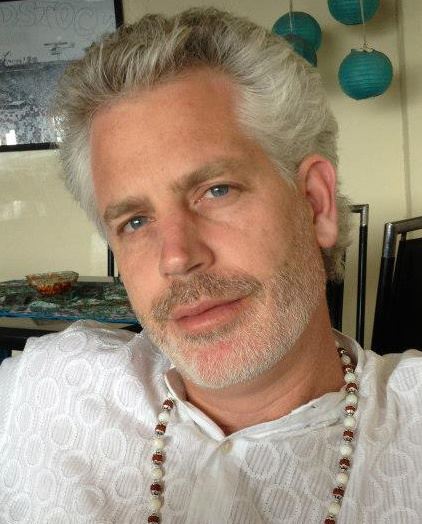 Patrick James Riley aka Papa Love, is Co-Founder of Holy Love Institute and Holy Love LLC. We all absolutely love Papa. He is our ROCK!
In his twenties, Patrick produced many large-scale events, ranging from Concerts to Festivals to Weddings. He has actually overseen the production of 250+ weddings. With this in his background, and with his dedication to the path of Holy Love, we are open to facilitating and producing more future weddings with Shamana Ma as the officiant.
Patrick followed a spiritual calling in his thirties which led him to India. There he spent a decade where he co-created an Educational Institute in Rishikesh called "Mother Miracle." Mother Miracle empowers children from the slums of India to reach their highest potential by providing free K-12 education in English, as well as providing the nutrition, healthcare, and extra-curricular activities needed to succeed. In addition to free education, also provided is free cutting-edge technology training.
The call of "Holy Love" brought Patrick home from India in 2011 and heart-deep into a committed relationship with his longtime close friend of 17 years, Sharene Shamana Ma. In August of 2012, they were married in the wedding of Holy Love.
Together they believe that Holy Love is their mission and path. They live to embody the principles of Holy Love and commit to choosing love daily, again and again, unconditionally and with deep compassion.
Since Patrick has been home from India, he helped organize the Holy Love business and put it into an LLC in 2012. Under his guidance, the business has blossomed tremendously.
In the Teacher Trainings, Patrick will be offering business advice under the Teaching Skills Course Foundation. He will share his expertise on how to take your Teacher Certification into the world to build your business vision.
Additionally, he and Sharene will share their wisdom in the Loving Communication Course Foundation.
All around, as shared earlier, he is our "Papa Love" and our Rock. He is our Shiva and will keep us anchored in our retreat. He makes sure everyone has what they need.